HFT Series
Select Product: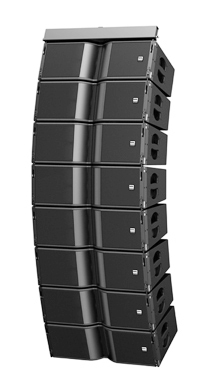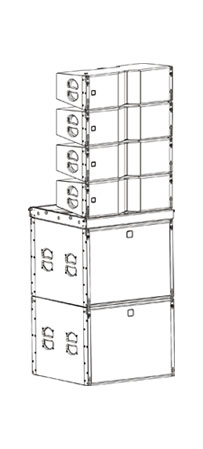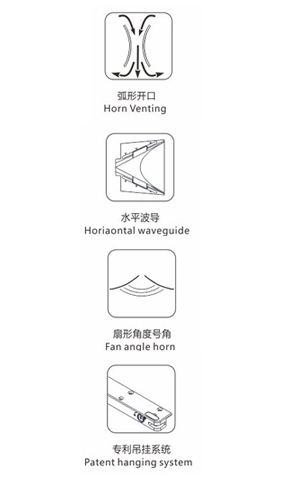 Hft-320 series is a high performance, high power, high directivity, light weight, multi-purpose and very compact box design. Provide 2x8 inch (50mm voice coil) high-quality Nd-Fe-B bass, and 3 inch (75mm voice coil) compression driver module treble.

The new generation of HFT's proprietary horn has exceptionally smooth and highly reliable performance. As an elaborate research result of realsound anechoic room, the horn design shows constant directivity. Within the operating frequency range, the beam width is consistent in the strict frequency range in both horizontal and vertical planes. Therefore, all frequencies outside the specified beam are uniformly attenuated to minimize the sidelobe effect. The uniform predictable polarity performance reduces the offset interference of the array in the system design.

The program prefabricated by the manufacturer is adopted, the built-in DSP realizes the phase and frequency response through the electronic frequency divider correction filter, and the driver protection setting is provided. The phase correction processing ensures the flat acoustic amplitude and phase response, so as to produce outstanding impulse response and accurate sound image.

All low-frequency parts of the new generation HFT series adopt high-efficiency Nd-Fe-B drive units, adopt the best tuned arc horn ventilation design, and adopt advanced design to eliminate standing wave and unwanted resonance internally, while minimizing weight and maintaining maximum rigidity. The air return port is specially optimized to reduce noise and compression at the air return port. The result is impressive low-frequency expansion and output capability, which reduces the need for a separate woofer compared to other systems of this size.

HFT's new generation of innovative technologies almost eliminates fragmentation distortion in the audible range, resulting in a very smooth extended response without the harsh sensation associated with traditional devices. The high frequency vertical mode has been mathematically optimized to meet the ideal behavior requirements in the array.

Like all real boxes, hft-320 box is made of Baltic birch multi-layer plywood, and the appearance is finished with solid black Epoxy Mastic to withstand the most severe conditions. The speaker steel mesh is made of high-grade 14 gauge perforated steel and finished commercial grade powder coating with high water resistance.