Mini Series
Select Product: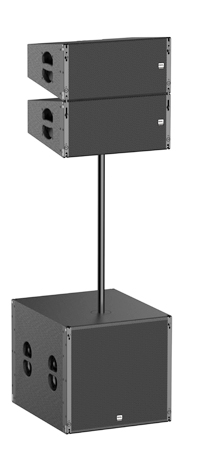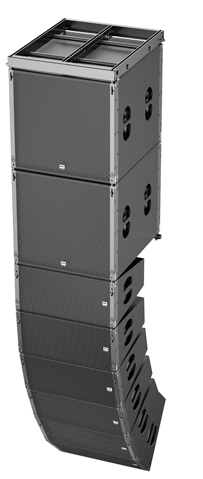 The Mini-one is high performance, high power, high directivity, light weight, multi-purpose and very compact box design. Provide 2X10 inch (63mm sound coil) high quality NdFeB 3 inch (75mm voice coil) compression driver module high pitch.
The Mini series is high performance, high power, high directivity, light weight, multipurpose and very compact box design, is the latest innovation of Real Sound in light linear array technology. It combines all the new options in high school bass technology and provides excellent control points. The Mini family offers nine models that can be combined freely.
The proprietary horn has the characteristics of unusually smooth and highly reliable. As a careful research result of the RealSound anechoic chamber, the horn design shows constant directivity. In the frequency range of horn 800Hz to 20KHz, the beam width is consistent in both horizontal and vertical plane. Therefore, all frequencies except the specified beam attenuate uniformly, so that the sidelobe effect is minimized, and the uniform predictable polarity performance is reduced in the system design to ensure that the counteracting interference of the array is kept to the minimum. Using manufacturer prefabricated program, built-in DSP through electronic frequency divider correction filter to achieve phase and frequency response, with driver protection settings, phase correction processing to ensure a flat acoustic amplitude and phase response.
The Mini series provides a variety of installation methods that are more beautiful. The well-designed hoisting method can be used in a variety of occasions in addition to hoisting or landing placement, The accurate hoisting method can better position and adjust the angle, at the same time, it can get the best smooth and uniform horizontal point coverage. It is equipped with complete hoisting, including adjustable back hoisting for various field deductions. Back hoisting allows linear boxes to be adjusted from 0 to 10 degrees when hoisting or landing.
The Mini series features an innovative and patented aluminum hoisting system that is straightforward, fast, easy to install, easy to transport, etc. The compact design of the cabinet is only 592 mm wide. being a true member of the RealSound Mini family.
Like all Real Sound boxes, the Mini-one box is made of Baltic birch multilayer plywood, with a solid black epoxy finish to withstand the harshest conditions. Sound box steel mesh is made of high grade 14 gauge perforated steel and commercial grade powder coating with high waterproofing.