Company Profile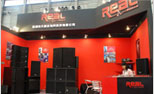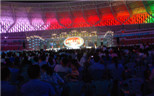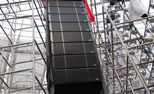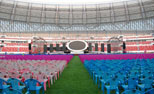 Real Sound was started by the R&S Acoustics laboratory, which situates in Montana, a state of the northwest United States bordering on Canada. Specializes in developing, manufacturing and marketing of professional audio products. And possesses the great reputation in the international profession audio industry.
In order to tap the huge market potential in China fast-growing economy, we relocated our factory to Shenzhen in 2000. And this company Talent Electronic Sound Technology Co., Ltd., occupies a total site area of 6,000 square meters. And there are more than 200 workers in our factory. The company take Innovation, Integrity, Cooperation as our spirit, take Superior Quality Service as our aim. We have domestic market department, oversea market department, customer's service department, technique department, develop department, design department and management department.
Real Sound is now one of the leading brands in China after only eight years of marketing . Nowadays, CCTV, DongNan TV The heart connects the heart and numerous large performances has adopted our equipments, and all be favor by numerous customers at many nations. More retail outlet in Asia, the outlet of Europe in progress. Our wide range of merchandise available at very competitive prices - caters to the different needs and tastes of a myriad of customers,requirements for any applications in the field of professional audio equipment. Also, our company attracted many specialists which are educated in their own jobs. We have technical support training staff that our technicians are educated in electric, electronics and in computer. We own our own test centers. They use industry-standard sound system design software. We constantly update and upgrade ourselves with the latest software and diagnostic technology in these fields.
Real Sound is dedicated to providing our valued international distributors with reliable products of superior quality. We promise them the best service we can provide.
All ask is that you too make a considered and educated judgement before you make your purchase. Many people who have taken up my challenge are no loyal Real Sound users, fans and ongoing customers. The list of converts might surprise you.